Services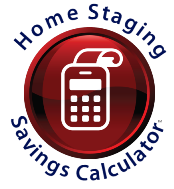 Occupied Home Staging
This is the most important investment you can make when putting a home on the market. According to HGTV Real estate "The number one mistake sellers make is failing to stage their home"
Vacant Home Staging
92% of buyers can not visualize their furnishings in a home when it is shown vacant. We will skillfully and artfully stage the home to help the buyer fall in love the minute they walk in the door!
Staging Consultations "Do it yourself Staging"
This is a quick low cost service for those that would like a fresh perspective and have the time to stage their homes themselves. We provide a detailed report with pictures describing in detail the changes that will make the biggest impact to sell your home. Almost like paint by number staging!
Home Make Overs
Did you like the look we achieved in the home you just sold? With our staging to live services we will help you arrange your furniture, select wall colors and organize your rooms to create a feeling of beauty and tranquility from the moment you walk in the door.
Treat yourself to a one day home make over like a day of beauty for your home. While you are out we will re-arrange your furniture to create a whole new look from your current furnishings!